Small Faces' Assistant Director, Kathy Brockman Completes her 25th year of Purposeful Play
— by Lynn Wirta (Director Emeritus, Small Faces Child Development Center)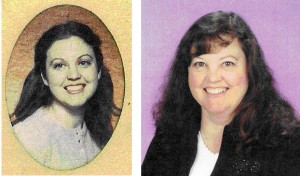 It's time to celebrate 25 years of Kathy's dedication, devotion and commitment to the children, families and staff of Small Faces and the greater Crown Hill community! Kathy began her work here in the fall of 1978 after she graduated from the University of Washington where she majored in History and earned her Elementary Education teaching credential. Kathy heard about Small Faces from a friend so she applied for work as a substitute.  In those days, Small Faces was located across from Ballard High School on 14th NW in an old church.  Early in 1979, a regular position became available so Kathy gave up subbing for Seattle Schools and launched her career at Small Faces.  In early 80s, accreditation was unheard of and licensing of child care was pretty lax.  The class size was 12-15 four year olds and Kathy was THE teacher!  (Today, our rooms have 3 staff for 16-18 children).  Including the director and a part time cook, there were 5 staff and an enrollment around 55 children.
In January 1980, Small Faces moved to the former Crown Hill Elementary School.  Kathy's classroom was in the current Kangaroo Room though it was called by the teacher's name at the time. A few years went by and the community expressed a need for a program for children who turned 5 in late summer or early fall but could not attend public school.  The school year 82-83 inaugurated the Challenge Class for children whose birthdays fell between September 1 and October 31. Kathy taught that program for 7 years though it wasn't named Challenge until a few years later when all classroom names were changed.  One year, there were 22 children enrolled in Challenge! Fees in 1984 ranged between $120 and $270/ month.  As the Center grew in the late 80s, Kathy became the Assistant Director with administrative duties in the afternoon.  By 1993, she had one son, Luke, born in 1985 and was about to have the twins, Steve and Joe, so she said farewell in December.  During the next 7 years, while raising the her own children, Kathy did childcare in her home for staff members.  In 1999, the Center needed a Challenge teacher so she agreed to return.  In 2000, the Assistant Director position became available and Kathy moved back into her old administrative job full time.
A favorite "kid story" that Kathy likes to recall is about the time the 5 year old asked her, "What part of you is 'the bride'?"  Kathy asked what did he mean?  The child said, "I was at a wedding and the man said 'You may now kiss the bride'.  Is the bride part your lips?"  Another time, a child asked Kathy what a 'widget stand' was.  Again, Kathy asked for more clarification. The child said, "You know, when we pledge allegiance to the flag for 'widget stand'. What is a widget stand?"
Here we are today, celebrating over 25 years of Kathy, an institution at Small Faces!  We estimate that Kathy has interacted with at least 2500 children and 150  co-workers; taken first aid/CPR class 10 times, taken the food handlers class 6 times and completed a minimum of  300 hours of Early Learning workshops. Kathy is always quick with a smile and a laugh; can see the bright side of any situation; never looks overwhelmed from too much paperwork; sometimes can't find her glasses but will get right back to you when she does; can remember the names of current and alumni children AND their parents; rarely gets sick and if she does, she will get 3 more tasks done before she goes home all while raising 3 boys and a husband.  Small Faces is blessed to have Kathy in its family.
This year's Fall Family BBQ on September 22nd will be in Kathy's honor.  Past and present families, staff and her family are invited to celebrate Kathy's dynamic personality, character, and the many other gifts she has given to the success of Small Faces.