The 2014 edition of the Crown Hill Neighborhood Garage Sale is upon us.
When: Saturday, July 26th 9 AM – 3 PM
Where: Garages and Yards all over Crown Hill
What: Great sales, great people and a great neighborhood
We'll have printed maps available at 9 AM at Crown Hill Center in the Green Box to the left of the steps at 9250 14th Ave NW. As always the map and listings are available online at http://crownhillneighbors.org/gsale. A PDF version is available here: http://crownhillneighbors.org/gsale/gsale2014.pdf
This is a great chance to walk or bike or drive (slowly please) through the neighborhood to check out what treasures Crown Hillers have for sale. If you're a Crown Hiller, then even better because you get to interact with your neighbors. We've got a lot of young entrepreneurs who'll be out there hawking lemonade and other refreshments to slake your thirst and sate your palate. A few sales are held as charity benefits, so be sure to drop by those. We expect there will be many free sales as well.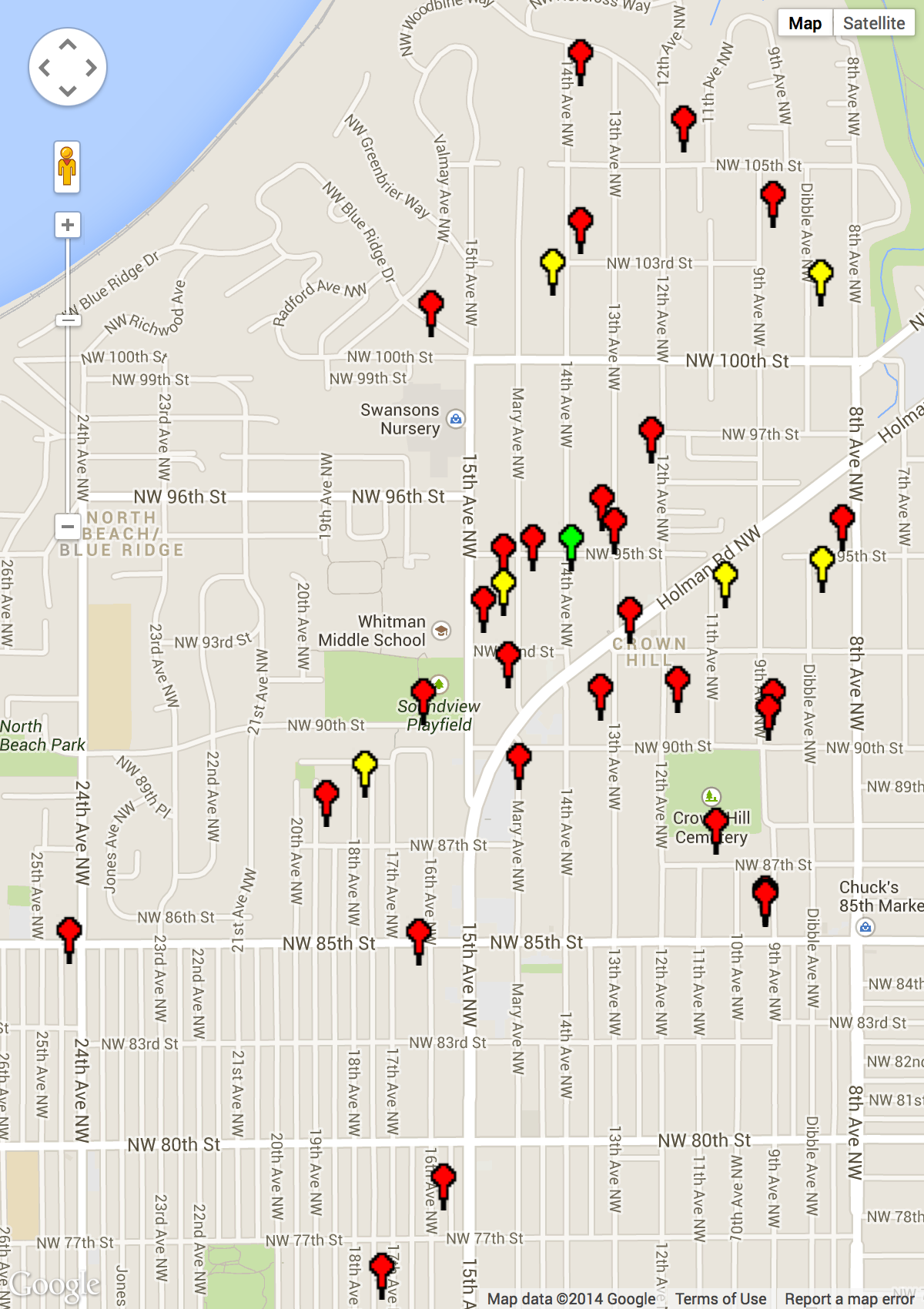 Click on map to see the live map.
Some scenes from previous sales: