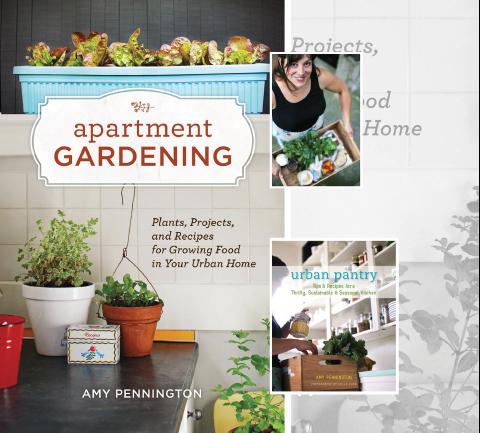 From City Fruit's blog:
A new growing season is here, and City Fruit would like to kick it off with a celebration at Santoro's Books in Phinney with Amy Pennington, Urban Pantry cook book author and gardening expert. Ms. Pennington will kindly sign her newest book, Apartment Gardening: Plants, Projects and Recipes for Growing Food in Your Urban Home.
In addition to her books, Amy is well-known for launching UrbanGardenShare.org and for her business tending edible gardens for Seattleites.
Please join City Fruit board members, a representative from the Greenwood Food Bank, volunteers, and a slew of supporters as we share an update on our activities for this year — including plans to expand the fruit tree stewards program, running our two neighborhood harvests, and growing our roster of tree care and canning classes.
We will have light munchies, wine and beer. The event is free, but without your generous contribution we will not be able to match (or exceed!) last year's harvest of 10,000 pounds of fruit. Please consider what it means to low-income families in our community to have access to fresh, nutritious, local fruit.
A portion of all proceeds will go towards supporting City Fruit.
Details:
What: City Fruit celebration with special guest, Amy Pennington
When: Thursday, May 12
What time: 6:30 – 8:30 p.m.
Where: Santoro's Books, 7405 Greenwood Ave. N.